Because of the benefits of digital marketing, which have resulted in significant changes in the way marketing functions, it is one of today's most popular areas.
Many businesses miss out on many chances that would otherwise be available if they choose to invest in digital marketing because they are still unaware of its potential for growth and profitability and how it works.
It's also vital for any company to keep up with the current digital marketing trends and adjust their plan as needed. This blog was intended to give you an overview of the benefits available and to ensure that you do not miss out on this chance.
So, without further ado, let's get started.
Top 5 Digital Marketing Benefits in 2022:
1. It is inexpensive.
This is considered by many organizations to be the most significant benefit of digital marketing. Finally, the amount of money available limits all business operations. The costs are similarly low and not a hardship because of the vast reach afforded by digital marketing.
In fact, digital marketing initiatives have a much larger return on investment than traditional marketing. This also allows small businesses and start-ups to get the most of digital marketing without putting their resources under strain.
2. Increased Conversions
We can determine where a business's biggest sales come from and target consumers accordingly with the use of performance tracking.
Understanding what works and acquiring information from platforms like Google Search Console, Fb Ads, and others simply means higher conversion rates because you'll be investing in a target group that is most likely to convert customers.
Traditional marketing makes it impossible to know where a lead comes from, so you can be wasting time on the wrong leads. This challenge can be solved with digital marketing by targeting a similar audience that converts the most leads.
3. Expanded Reach
One of the most important advantages of internet marketing is that it has almost erased all geographical limitations. You can extend your company into foreign countries and serve customers who are thousands of kilometers away.
With a single click, you can sell to them.
While we understand that reaching a global audience might be daunting, you can target the demographic that is most relevant to your company using the tools available in digital marketing.
4. Always be one step ahead of the competition
One of the most important benefits of digital marketing is that it helps you survive and stay ahead of the pack in today's rat race. As a result of the ever-increasing internet environment, many online businesses rely only on digital marketing.
Digital marketing is required to maintain a healthy level of competition with all of them. It is no longer a bonus; it is a necessary component of survival.
As a result, IIDE offers personalized corporate training that is targeted to a company's aims and objectives in order to get the most out of digital marketing. They accomplish so with the help of structured training and industry expertise in a variety of digital marketing fields.
5. Targeting a Specific Group
Niche targeting means just communicating with those who satisfy your criteria. With the help of digital marketing, this is feasible.
You can filter out the audience on digital platforms based on the traits that meet your ideal customer and then run ads. This allows you to target folks who are a good fit for your brand's target market.
For example, you may select London as the area, then men between the ages of 25 and 40, and finally men who enjoy sports accessories.
That's how extensive targeting can get, and it can get a lot more specific, which makes it a coveted digital marketing edge.
Conclusion
We've reached the conclusion of our article on the advantages of digital marketing. These benefits will surely help you understand the importance of digital marketing and the benefits you can expect if you decide to invest in it.
However, without the necessary knowledge and skills, enjoying these benefits will be difficult; therefore, we suggest that you learn digital marketing with the help of industry professionals and structured learning to acquire the necessary skills to create effective digital marketing strategies that work.
Thank you for taking the time to read our blog. We'd love to hear from you, so please leave your thoughts in the comments section below.
Author's Bio
Karan Shah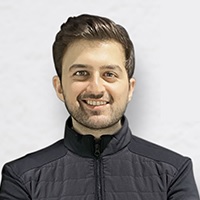 Founder and CEO at IIDE
Karan Shah is an Edu-preneur, Tedx speaker, Harvard alumnus specializing in eCommerce, and the founder of IIDE – The Digital School.
He is a reputed author on the topics of education, digital marketing, and Ed-techs. Over the years he has penned a plethora of articles in leading news outlets such as Entrepreneur, BusinessWorld, Education Times, and Youth Magazine to name a few.