GAMSAT helps to assist in the selection of students who want to participate in the high intellectual medical and health professional graduate-entry programs in Australia, Ireland, and the UK. It is developed by ACER ( Australian Council for Educational Research ). It has two intakes in the year accordingly in March and September. Registrations for September 2022 are now open on the official website of GAMSAT. Now let's unveil the riddle to the GMSAT preparation.
GAMSAT preparation strategy
GAMSAT has three sections the test. They are as mentioned below:
| | |
| --- | --- |
| 1. | Reasoning in Humanities and Social Sciences |
| 2. | Written Communication |
| 3. | Reasoning in Biological and Physical Sciences |
Now we have elaborated these sections for the preparations.
| | |
| --- | --- |
| Section I & II | To win these sections, it requires reading lots of books, especially literature books. Literature books help to understand humanities and social sciences and improve our reading and writing communication skills. Also, it makes you think more creatively. So here, both sections are clearly strategized. |
| Section III | For this you will have to go through old materials and some practice tests. |
Preparation Overview
Section 1: Reasoning in Humanities and Social Sciences
As mentioned above, these questions you can solve with the help of reading literature. Analysis of poetry, different comprehensions, and understanding of them to select the right answer from the MCQs. Therefore, theoretical knowledge from the literature will make clear in this section.
Section 2: Written Communication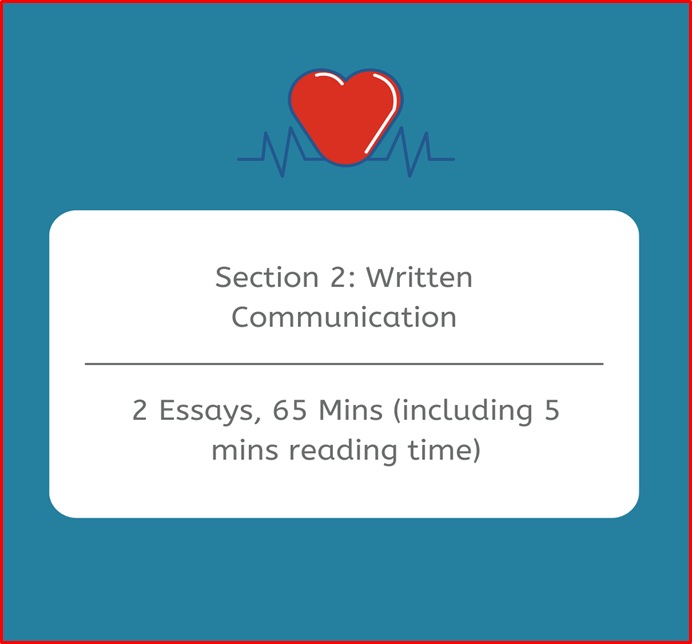 Your reading and writing ability will support you to clear this section. The more the merrier. Read lots of books and improve your vocabulary, idioms, phrases, etc. this will help you to solve the reasoning and logical aptitude.
Section 3: Reasoning in Biological and Physic Sciences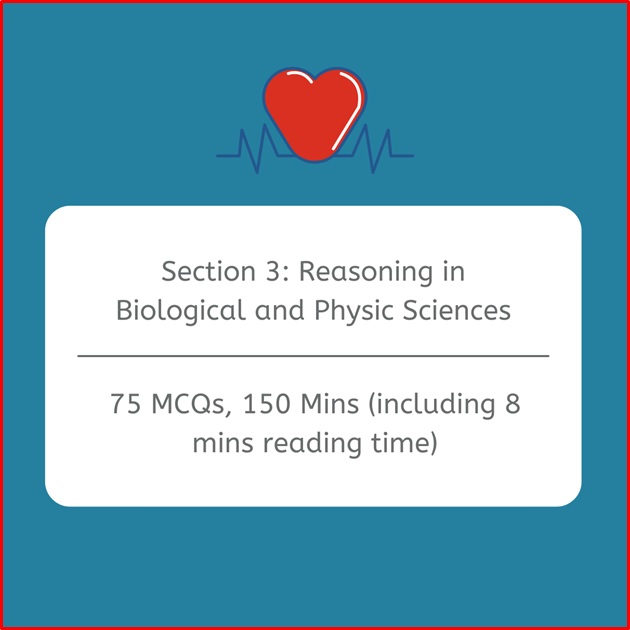 Here this section is segregated into 3 more sections with the percentages the questions will be asked from and they are as mentioned below:
| | |
| --- | --- |
| Biology | 40% |
| Chemistry | 40% |
| Physics | 20% |
This is the main section where your working abilities will be judged. Not only the knowledge of science but also the practical base and a clear foundation in biology, chemistry, and physics are required as it is the medical and health professional field. The majority of Australian universities make the selection process on the basis of section 3 performance only.
Hence, to make it more obvious, we have constructed some steps to prepare GAMSAT.
How to prepare GAMSAT?
We have gathered and outlined a few easy steps to drill the GAMSAT preparation for September 2022.
Read and understand the concept of the GAMSAT.
Know the process of the GAMSAT.
Go through old materials published by ACER and make a roadmap to achieve your target.
Practice MCQs or essays according to the section you select.
Create a goal set to read at least enough books.
Take an online mock test.
Make a revision so many times.
Improve your problem-solving skills.
Try solving logical and reasoning questions.
Set a timer and check how much time you can write a single essay.
Practice makes a man perfect. Keep practicing.
These days there are lots of e-textbooks, videos, etc which help to study GAMSAT at your fingertips.
How long does it take to prepare for GAMSAT?
If you set a goal and study 3 hours a day it generally takes 3 – 6 months to learn thoroughly. However, everything depends on your current knowledge. Again, the more time you spend in research and learning, the better your cover up your syllabus. Because no matter how many months you take to study. It all depends on your ability and skills.
The best way to improve on GAMSAT
There is no such thing as the best way to study or improve. But yes smart work is better than hard work. Simplify the process of your study and invests more time into the reading and utilize your skills.
GAMSAT is challenging and so you are. Keep learning and crack the code. Good luck!